A rainy day is a great excuse for unscheduled couple time.  There are plenty of imaginative fun and sexy activities to do indoors. The suggestions included here are but a sample of what the two of you could get up to….who knows, you both may start to look forward to bleak forecasts
1. Take a Long Hot Bubble Bath
If you don't have bubble bath handy just mix ½ cup of shampoo, ¾ of a cup of water and ¼ teaspoon of salt, and run it under the bath water. For added moisturizing benefits add a tablespoon of honey. Enhance the romance by adding a few drops of vanilla to the mix. Vanilla not only promotes relaxation, but is also proven to be a great aphrodisiac.
2. Create your Own Film Festival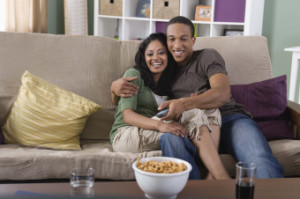 Maybe you both like classic films like It Happened One Night and Singing in the Rain, or perhaps you decide to make it a rom-com marathon screening. Regardless of choice, snuggle up to each other on the sofa with a shared blanket and a big bowl of popcorn to dip in to.
3. Shake your Booty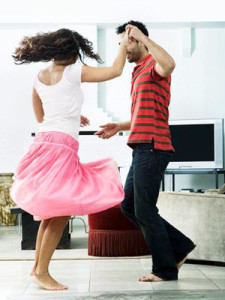 Can't remember the last time you went dancing. Who says you can't party it up at-home? Queue up you favorite playlist or radio station, grab your partner's hand, and cut loose for some good old-fashioned fun.
4. Pamper Each Other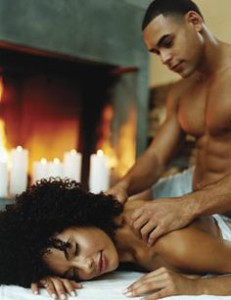 Turn a rainy day into a spa day. Express your love through complete head to toe TLC.  A sensual massage using body oils has the double benefit of moisturizing your skin and setting the mood for whatever else it may lead to.
5. Channel your Inner Child
Play a game of hide and seek. Up the ante by devising your own "punishment" when found.